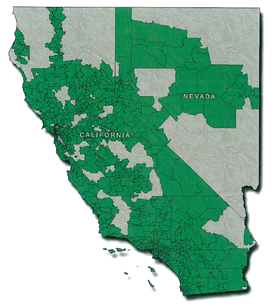 Stockton, California – Dec. 22, 2015 - Utility Telecom ("Utility"), a leading Central Valley provider of business telecommunications, networking, communications and technology solutions, has completed its acquisition of The Telephone Connection of Los Angeles ("TTC"). Central Valley Fund II ("CVF II") provided $6.75M to help finance the TTC acquisition and provided additional growth capital. The deal significantly expands Stockton based Utility based customer base in the Southern California market and gives it access to a new industry vertical through live assist paging and voicemail services, largely used by physicians.

"This expansion in Southern California makes Utility an even stronger communications partner for wholesale, enterprise, and government customers seeking high-reliability, high-bandwidth network solutions in California and Nevada," said Jason Mills, CEO and Founder of Utility. "Our acquisition of TTC adds a new dimension to Utility's network and offering in Southern California. Utility will continue to invest in its network to strengthen our infrastructure, better serve the needs of customers, and increase our standing as a high quality regional telecom network operator."


According to José Blanco, a partner at CVF II, "Jason and his team have built Utility into a first class regional player having bootstrapped the Company almost 20 years ago from providing local phone service into a full service telecom service provider". Blanco continued, "Telecom services for small businesses are very fragmented and rapidly evolving as customers are looking for more bandwidth and responsive service offerings. We believe the Utility team is well poised to capitalize on these opportunities".
 
About Utility Telecom
Founded in Stockton, California in 1996, Utility is one of the largest regional providers of networking, communications, and technology solutions in the California Central Valley. The company provides critical data networking and unified communications to over 5,000 business customers in California and Nevada, including enterprise, government, and wholesale customers. Utility has implemented many fully redundant fiber rings, supplying its customers with lightning-fast Internet speeds on ADSL, Ethernet over Copper and classic T1 service, linking their regional Points-of-Presence with the public Internet peering points.
Utility is committed to providing businesses with the connections and bandwidth they need to be up and running with the most cutting-edge technology and great customer service. For more information, please visit www.utilitytelephone.com.
About Central Valley Fund
The Central Valley Fund was established in 2005 to finance later-stage growth and buy outs opportunities of small businesses through mezzanine debt and preferred equity investments with over $175 million in committed capital. The fund has two offices in California - Davis and Fresno - to attend to small businesses seeking capital. It is focused on making investments in California's Central Valley and throughout the Western United States. For more information, please visit www.cvfcapitalpartners.com
For more information contact:
José Blanco
Managing Partner
CVF Capital Partners, Inc.
1590 Drew Avenue, Suite 110
Davis, CA 95618
Tel: 530-757-7004 ext. 227